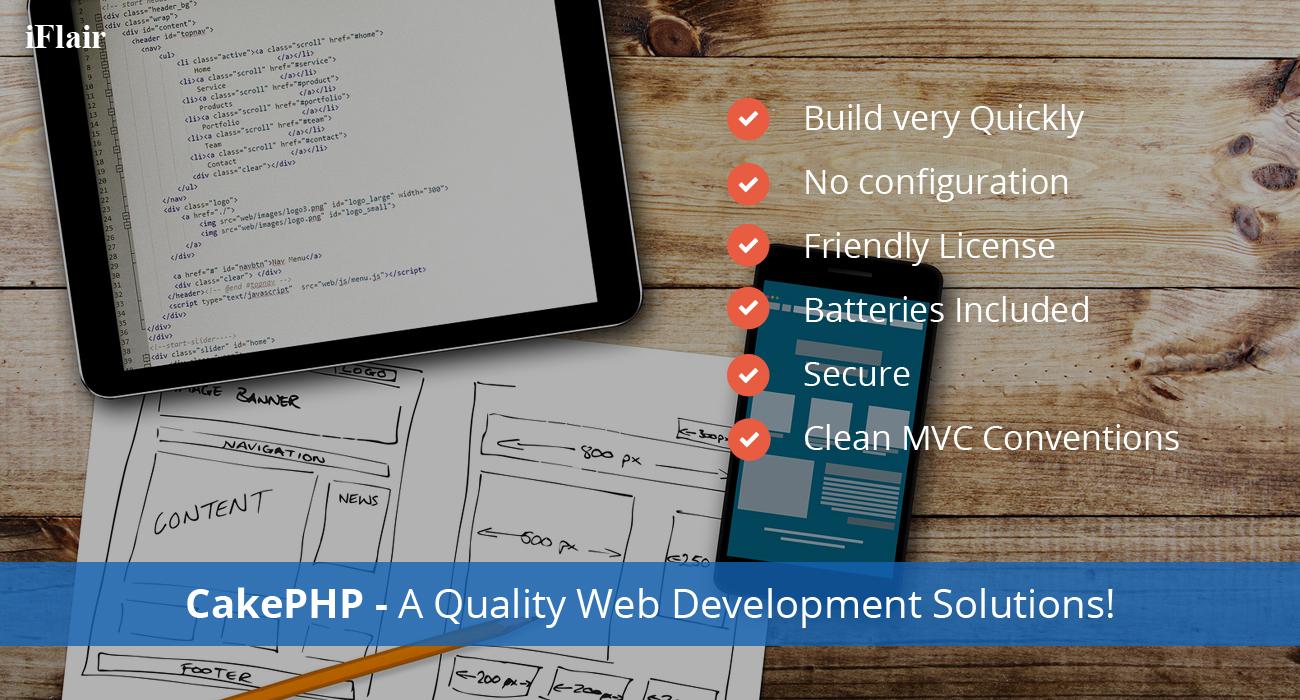 CakePHP – A Quality Web Development Solutions!
Jan 03, 2022 |
4 minutes read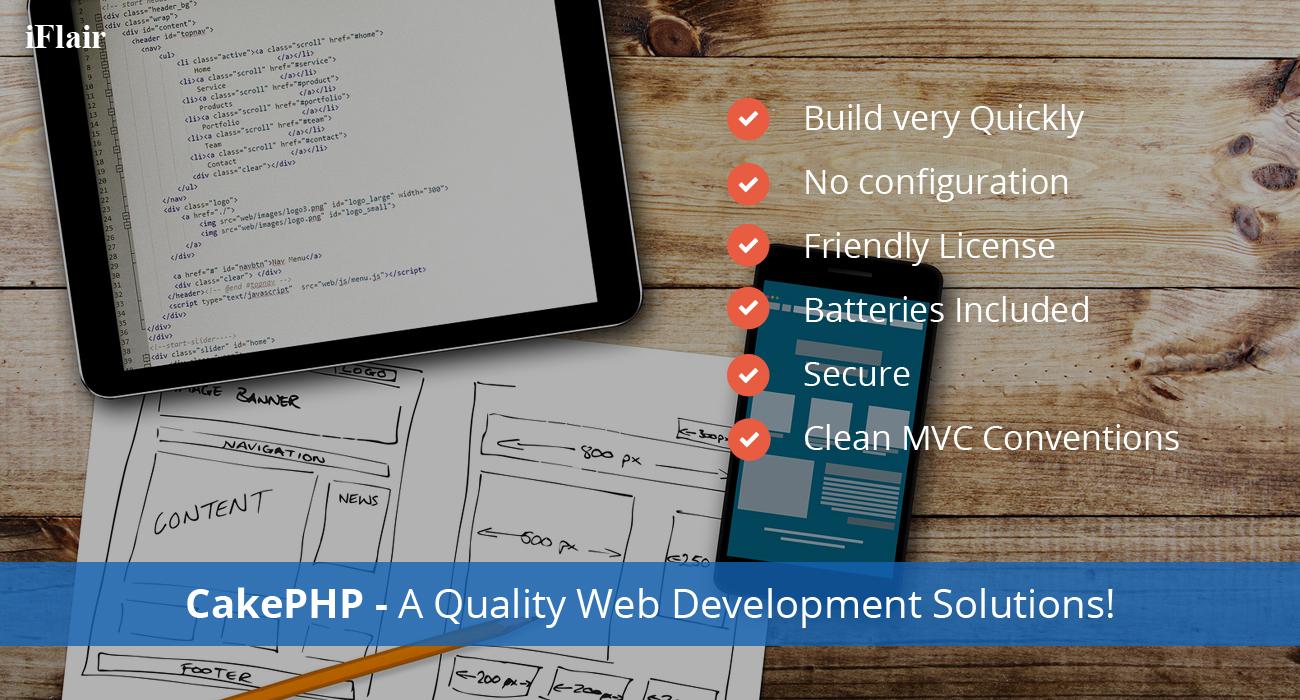 CakePHP is an open source web application framework based on PHP Platform for built a web applications. It uses a well known Software Engineering concept and simple design pattern that makes your work so cool and clear. It is an advance framework with a flexible database and powerful system that makes building a both small and complex system very easily. It creates web applications simpler, faster and require less code so that non technical person also can understand the basic web platform concept. It is an excellent development framework on PHP Platform that provides an extensible architecture of developing, maintaining and expanding for the CakePHP Developers.
There are number of benefits when you go with CakePHP Framework.
Build very Quickly
No configuration
Friendly License
Batteries Included or In-Built Batteries
Secure
Clean MVC Conventions
I think now it is very simple to know how it is easy to build a web applications with CakePHP.
The CakePHP Core Team focus on this framework and released its new updated version with more features at regular time so that IT Industry become more smarter with advance technology. If you are very much interested to be a part of CakePHP Community then you can go through the CakePHP official website where you can get the latest news, updates and information about CakePHP Conference and ticket availability also.
As per my knowledge Cake Software Foundation operates an annual Conference focusing on CakePHP technology only which is called CakeFest Conference is dedicated to the CakePHP Professional. The event is initially held in the year of 2008. And now It is organized every year in all around the world where people get the fair enough chance to meet the people from the same community. In Alternatively You can join the CakePHP Community for various sources of information. It is very excited to hear that it is especially organized for the CakePHP Members to increase and share their knowledge with presentation in this beautiful platform and you will be a part of great talk and discussion forum where you get enough space to express yourself beautifully. I think It is really nice experience to learn and clear the concept of CakePHP technology in such a big platform.
If you are looking forward to CakePHP Web Applications then you are in the right place. We at iFlair Web Professional Team focus on CakePHP Technology because we know the client requirements. Our dedicated team understand the client interest first as well as give suggestions also for their best knowledge. We always believe to serve the client better as we can. Our aim is to long term business relationship with clients so you should not to worry about your Project because we help you to customize the project as you want. We always keep an eyes on latest trends in the market today. We love to be a part of your individual success and growth.
Make your client happy by doing quality work using new technology! Be a part of CakeFest Conference every year and proud of your creative minds.